This morning I got an email from
Michael Hyatt
, former Chairman and CEO of Thomas Nelson Publishers, who I've been following a long time. It contained a link to a free book,
Achive What Matters Most in 2017
. I had just watched one of his webinars about writing, to gear myself up to finish a book I'm trying to tackle. I learned a lot about what I'm doing wrong and what I should be doing. He is a genius, in my humble opinion.
Discover 8 Strategies High-Achievers Use to Reach their Goals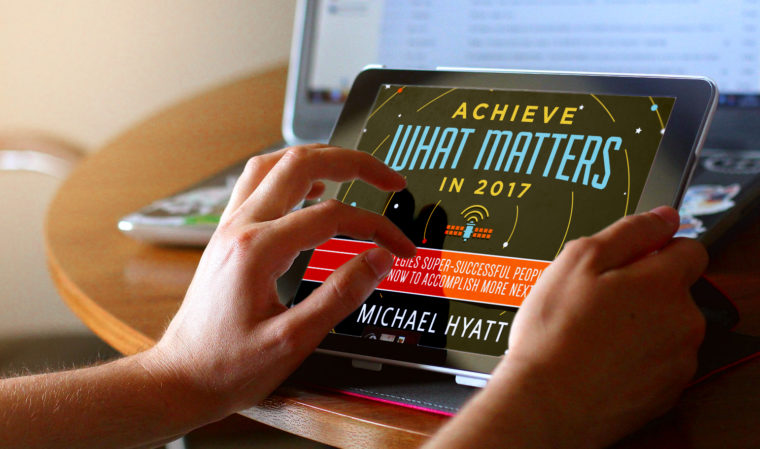 So I downloaded his free book right away. Haven't had time to read the whole thing yet...trying to keep up with my family, who thinks I know where everything is that they've misplaced and asking questions all day.
One thing I did read targets the very situation I'm dealing with right now.
I need Focus!
I need me time for the projects I want to accomplish, aside from running the home.
I put a big pot of soup on the stove for the family and am now back on my laptop. I want to read the rest of what promises to be a big help just for me, but wanted to share this with my planner people who, like me, have to zero in on our important goals and make success happen.
Whether one of your projects is a book, or remodeling your house, or work on your art, or work on your blog or website, and any number of projects, this little freebie might be just what you're looking for.
The book contains 8 short sections with tips and advice by high achievers, such as John Maxwell, Tony Robbins, Dave Ramsey, plus many more contributors.
Michael suggests working one area at a time. I'm going with "Eliminate the Excess."
Check it out, my friends.